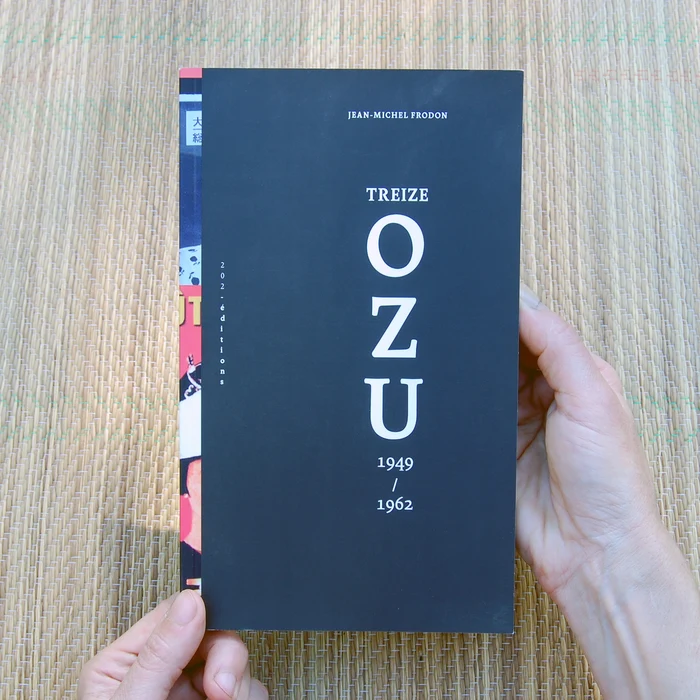 Treize Ozu. 1949/1962 Font
This beautiful book written by Jean-Michel Frodon deals with the work of the Japanese film maker Yazujiro Ozu. Treize Ozu. 1949/1962 published in 2019 by 202 éditions .The Bordeaux-based independent boutique publisher of books on cinema. It designed in Paris by Paule Palacios-Dalens.
The font used in the title of the book is Borges. If you are into manga making, comic, magazine, or graphic novel makers, designing and creating a good comic poster or magazine cover can be really useful as well as fruitful for your upcoming and existing manga or magazines. The reader can attract to your books when you use good fonts in your poster.
How to download and use the Treize Ozu. 1949/1962 Font?
You can download this font from Font Sherlock. The site will redirect you to the front page where you will find the Character Map of this font. In order to understand the glyphs and typeface of this font, a character map can be beneficial. Also, you can use the "Preview" Feature to see the snapshot of the desired text on the font. Lastly, follow the steps below to download and install the font in your local system and use it :
Click the "Download" button below.
The page will redirect you to the Treize Ozu. 1949/1962 Font page.
Click the Download button to get the zip file of the font.
Extract the zip file.
Install the font file and use it.