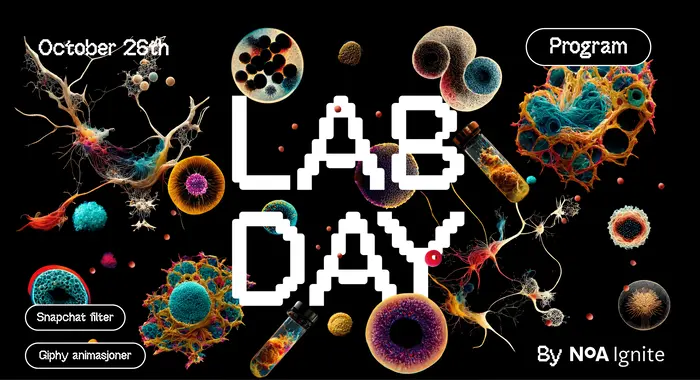 Lab day is an inspiring conference focusing on creativity. And innovation for designers and technologists organized by Ignite Oslo. Concept is based on what controls. Our creative concepts through thousands of neurons, transmitters and visual apses. If you zoom in on these, they have a certain shape and structure that we tried to recreate in midjourney AI.
The font used in this logo is Offbit. The font used in this logo is stylish and attractive which can help you create attractive headings and writings of your own. Moreover, using this font, you can use your own color scheme to create a more visually appealing brand logo, marketing slogan, and sports event posters.
How to download and use the Lab Day Font?
You can download this font from Font Sherlock. The site will redirect you to the front page where you will find the Character Map of this font. In order to understand the glyphs and typeface of this font, a character map can be beneficial. Also, you can use the "Preview" Feature to see the snapshot of the desired text on the font. Lastly, follow the steps below to download and install the font in your local system and use it : You can get varieties of font from freefonts.
Click the "Download" button below.
The page will redirect you to the Lab Day Font page.
Click the Download button to get the zip file of the font.
Extract the zip file.
Install the font file and use it.